Usk Show 2021 - Update 17th May 2021
The announcement by the Welsh Government (WG) which moves us into Alert Level 2 today and the expectation (all other things being equal) that we will move to Alert Level 1 in three weeks' time shows that we are moving in the right direction. This is supported by the trial events currently being held by WG and also those in England (10,000 at the FA Cup last Saturday) all of which give us ever growing confidence that we will be able to stage a "near normal" show on the 11th September 2021.
The rules and guidelines are changing at an ever-increasing rate and it is hoped that this update is one of the ways which we can keep updated on these changes and how they impact upon making Usk Show a Covid Secure event for all our volunteers, visitors, exhibitors and traders.
The WG have so far produced no guidelines for events such as ours, although we believe that this is currently with the legal department and we continue to chase this on a regular basis.
We are also working closely with Monmouthshire CC's ESAG (Event Safety Advisory Group) and Health & Safety departments for their advice and approval of our improvements, as well as being supported as always, by our Risk Management Consultant, Nigel Scriven.
We have been thinking of various things which will make us all safer at Usk Show and have borrowed, with their permission, a 12-point plan produced by Devon County Show which we would like to adopt as part of our plan for making Usk Show a Covid Secure Event.  This can be downloaded below for your reference.
We hope that this update helps to provide information on how a plan is being developed to run Usk Show this year, as safely as possible, in this Covid-19 world. You, our fabulous volunteers, are a vital and integral part of producing the friendly and welcoming show that we are recognised and admired by other shows for. We hope that we are able to give you the confidence that, as a committee, we are planning to maintain the health and safety not only of you, but also of the traders, exhibitors and visitors to our great show, to make it "A Great Day Out For Everyone!"
Nia Osborne (Event Manager) & Keith Mayo (Chairman)
Usk Show | Saturday 11th September 2021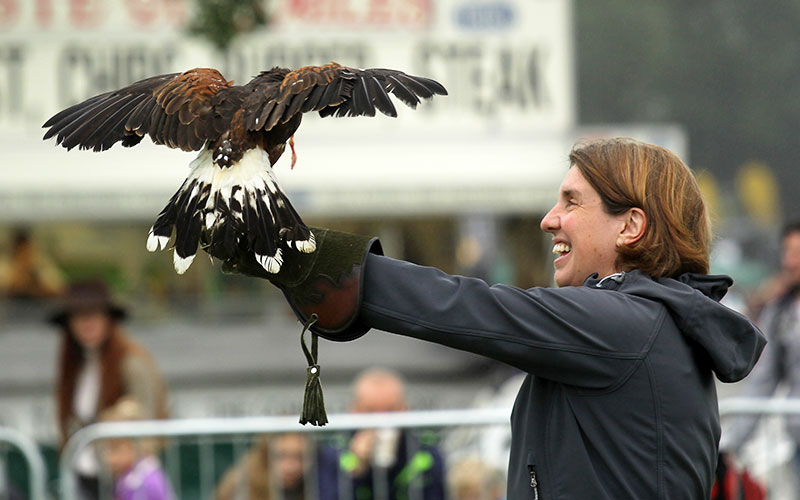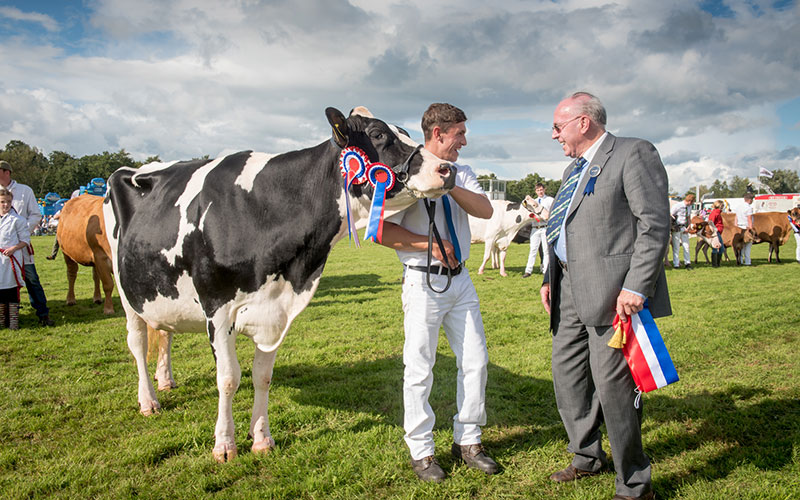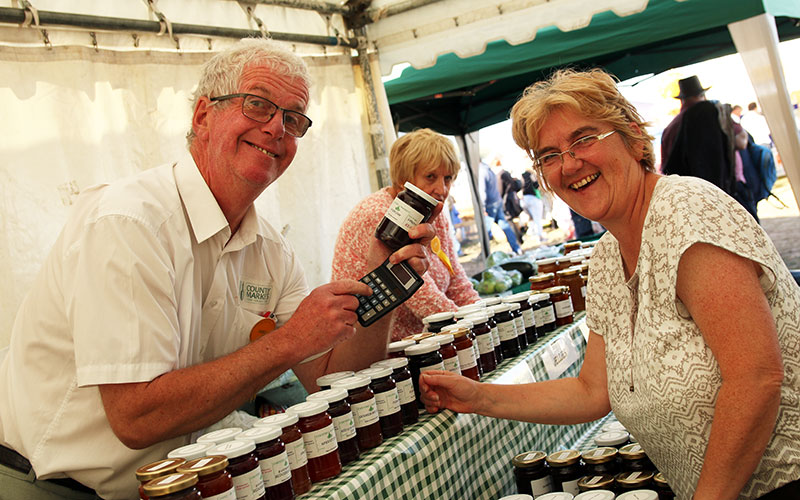 On the second Saturday in September, every year since 1844, Usk Farmers' Club have held the Usk Show to celebrate the very best of Monmouthshire farming and rural life.  Now one of the biggest One-Day Agricultural Shows in the whole of the UK, its popularity is second-to-none.
At the 100 acre Usk Showground near the village of Gwernesney just outside Usk (Sat Nav: NP15 1DD), the Show comprises 11 different Sections each holding their own competitions on the day.  Usk Farmers Club Members bring their Cattle, Sheep and Pigs to compete in the Agricultural Livestock Section.  There is a thriving Horse Show and Show Jumping Competitions, as well as Goats, Poultry, Rabbits, Horticulture, Homecrafts, a Companion Dog Show, Steam Corner and Vintage Tractors.  
In our Main Ring and Countryside Ring we have displays and demonstrations taking place throughout the day.  For 2021 our Main Attraction is Jamie Squibb Freestyle Display Team in our Main Ring (as seen on BBC One's The One Show!) and The Welsh Axemen, Black Mountain Falconry, Rowan Working Horses & Usk Valley Gun Dogs in our Countryside Ring. 
Over 300 traders join us each year outdoors and in our Food Hall, Craft Marquee or Shopping Mall.  
And you can come and enjoy it all!
We have something for everyone and we can't wait to welcome you…
Office contact details only:
Llancayo Farm,
Gwehelog, Usk,
Monmouthshire
NP15 1HY
Tel: 01291 690889
Email: secretary@uskshow.co.uk
Showground open
8am onwards
Trade stands open
9am to 6.30pm