Usk Show 2020 Cancelled
25th May 2020
In light of the ongoing Covid-19 pandemic, and recent updates from both the UK & Welsh governments, it is with deep regret that the Officers of Usk Farmers' Club Ltd have made the very tough decision to cancel Usk Show 2020. 
We have left the decision as long as possible, in the hope that we may be in a better situation by September.  However, with current social distancing regulations and restrictions of large events, we are sure that you will agree that the health, safety and well being of all our volunteers, members, exhibitors, traders, contractors, visitors and everyone involved in the show is our main priority, which has meant that cancellation is the safest decision that we could make.
All members, traders and sponsors will be contacted in due course to discuss the next steps and options.  But we do ask for your patience during these difficult times – it is very much appreciated.
Usk Farmers' Club would like to thank everyone for their continued support of Usk Show and we look forward to welcoming you again on Saturday 11th September 2021.  We will be back – bigger & better than ever to make up for missing this year's "Great Day out for everyone!"  Well – we do now have an extra 12 months to plan!
We hope that you all remain healthy and safe in these unprecedented times.
With best wishes,
The Officers of Usk Farmers Club Ltd
P.S. We have added some behind the scenes videos and diaries to the various section pages – have a look & see what goes on behind the scenes!
Usk Show | Saturday 11th September 2021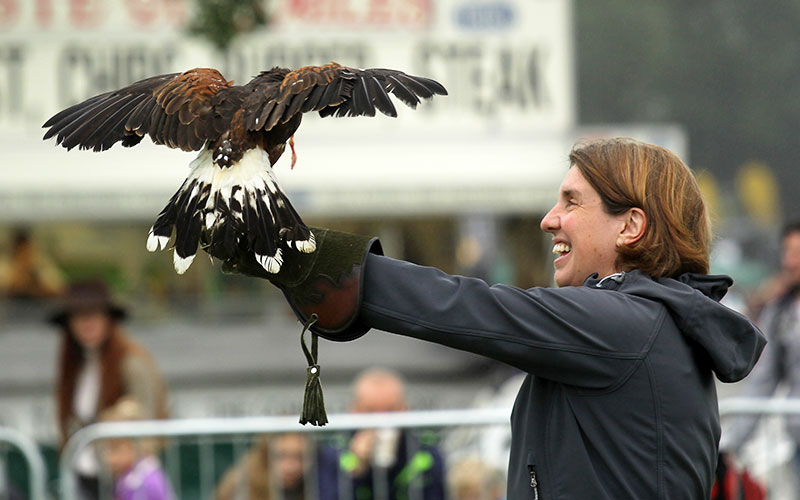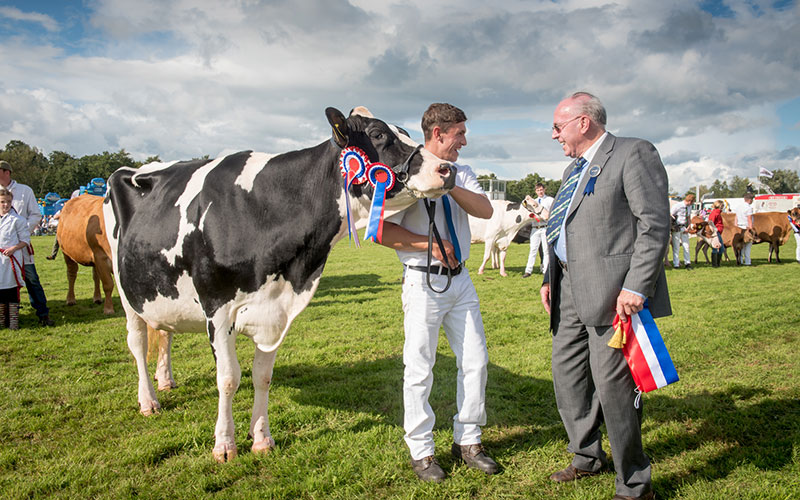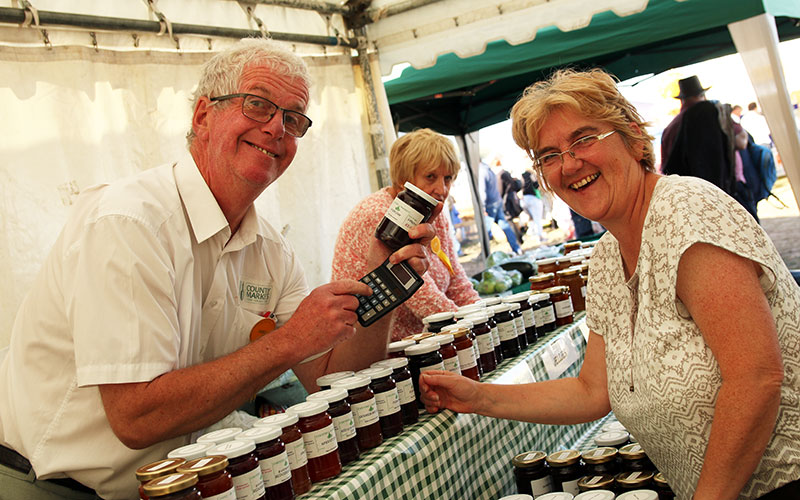 On the second Saturday in September, every year since 1844, Usk Farmers' Club have held the Usk Show to celebrate the very best of Monmouthshire farming and rural life.  Now one of the biggest One-Day Agricultural Shows in the whole of the UK, its popularity is second-to-none.
At the 100 acre Usk Showground near the village of Gwernesney just outside Usk (Sat Nav: NP15 1DD), the Show comprises 11 different Sections each holding their own competitions on the day.  Usk Farmers Club Members bring their Cattle, Sheep and Pigs to compete in the Agricultural Livestock Section.  There is a thriving Horse Show and Show Jumping Competitions, as well as Goats, Poultry, Rabbits, Horticulture, Homecrafts, a Companion Dog Show, Steam Corner and Vintage Tractors.  
In our Main Ring and Countryside Ring we have displays and demonstrations taking place throughout the day.  For 2019 our Main Attraction is Josephs Amazing Camel Racing in our Main Ring and Rockwood Dog Agility Display, Black Mountain Falconry, Rowan Working Horses & Usk Valley Gun Dogs in our Countryside Ring. 
Over 300 traders join us each year outdoors and in our Food Hall, Craft Marquee or Shopping Mall.  
And you can come and enjoy it all!
We have something for everyone and we can't wait to welcome you…
Office contact details only:
Llancayo Farm,
Gwehelog, Usk,
Monmouthshire
NP15 1HY
Tel: 01291 690889
Email: secretary@uskshow.co.uk
Showground open
8am onwards
Trade stands open
9am to 6.30pm